Calvert Crossing is a private country club located in Calvert Estates community. The Club features an 18-hole championship golf course co-designed by John Floyd (who worked under Jack Nicklaus) and Tim Zimmerebner. Carved throughout the rolling hills of the west Ouachita Parish region, this modern design is considered by many as a beautiful and peaceful "walk in the woods."
In addition to golf, Calvert Crossing offers a family-friendly environment, full-service clubhouse, fully stocked golf shop, pub-style restaurant, hard surface tennis courts and an outdoor swimming facility.
Our vision at Calvert Crossing is to be the premier family-friendly private club in the west Ouachita Parish of Louisiana. We will achieve this by creating memorable experiences for all our members and guests by providing exceptional golf course conditions, a welcoming and family-friendly environment and an array of social activities and innovative programs all for an excellent value.
CLUBHOUSE
The Clubhouse is the focal point for socializing at the Club. It features a fully-stocked golf shop, The Gathering Place – a pub-style grill room and bar, locker rooms and ballroom. Members gather at the Clubhouse for all types of golf tournaments, family events, themed dinner nights and Sunday buffets.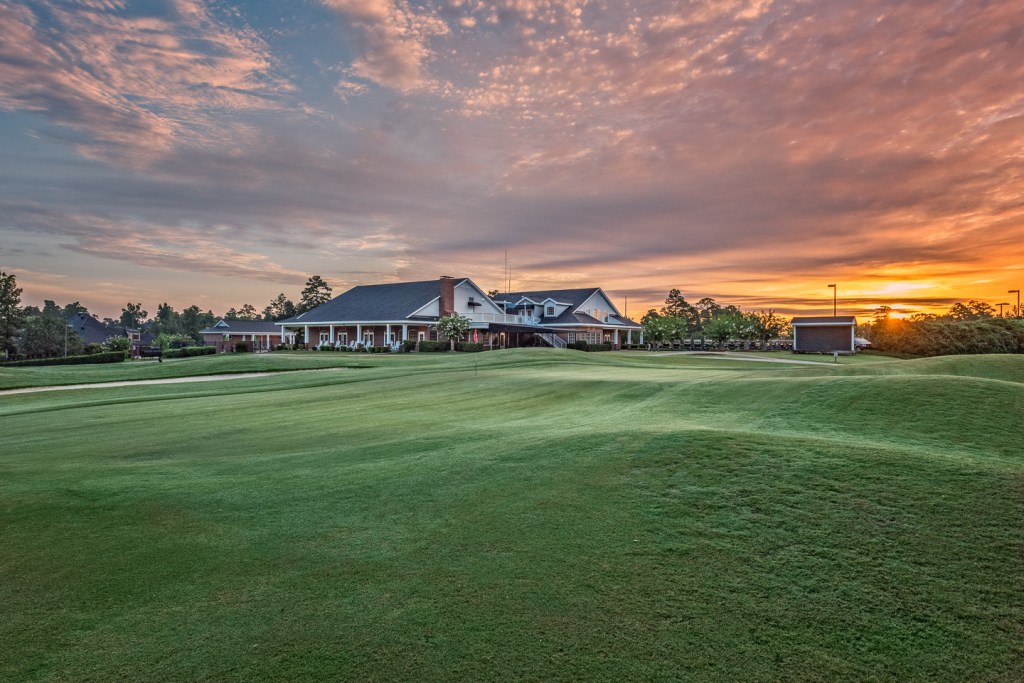 THE GATHERING PLACE
The Gathering Place Restaurant and Bar is the perfect spot for a light lunch with friends and family or an after-round beverage. The pub-style atmosphere is warm and welcoming and adds to the charm of Calvert Crossing. The Gathering Place serves a wide menu selection which includes innovative salads, freshly prepared burgers, and satisfying sandwiches for all tastes. Our members also enjoy the fabulous Sunday Southern Buffet with an incredible array of southern favorites along with numerous dinner events scheduled throughout the year.
HOURS OF OPERATION
Monday | Closed
Tuesday | 9 AM – 3 PM (limited menu)
Wednesday  | 10 AM  – 3 PM
Thursday & Friday | 10 AM – 8 PM
Saturday | 7 AM – 8 PM
Sunday | 7 AM – 5 pm
SWIMMING & TENNIS
The swimming facility is perfect for a leisurely swim or a place to spend time with the family. The facility features an outdoor swimming pool, sunning deck and changing area. Members may access the outdoor pool from Memorial Day through Labor Day and during poolside events.
Just a few steps from the Clubhouse, members also have access to the two hard surface tennis courts. The tennis courts are open year-round to work on your serve or play a quick game with friends.